Demanding Context, Accuracy, Fairness
The Coalition is a strong voice for accuracy, fairness and historical context. We reject "canceled'' history, mindless acts to destroy, defile or conceal statues of exceptional individuals such as the celebrated Spanish writer Miguel de Cervantes, statesman and social reformer Frederick Douglass, abolitionist Hans Christian Heg, Spanish monarch Isabella, and many others.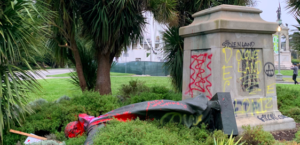 The Coalition advocates for the long-overdue recognition of Native American culture, including statues. We favor more statues and more viewpoints.