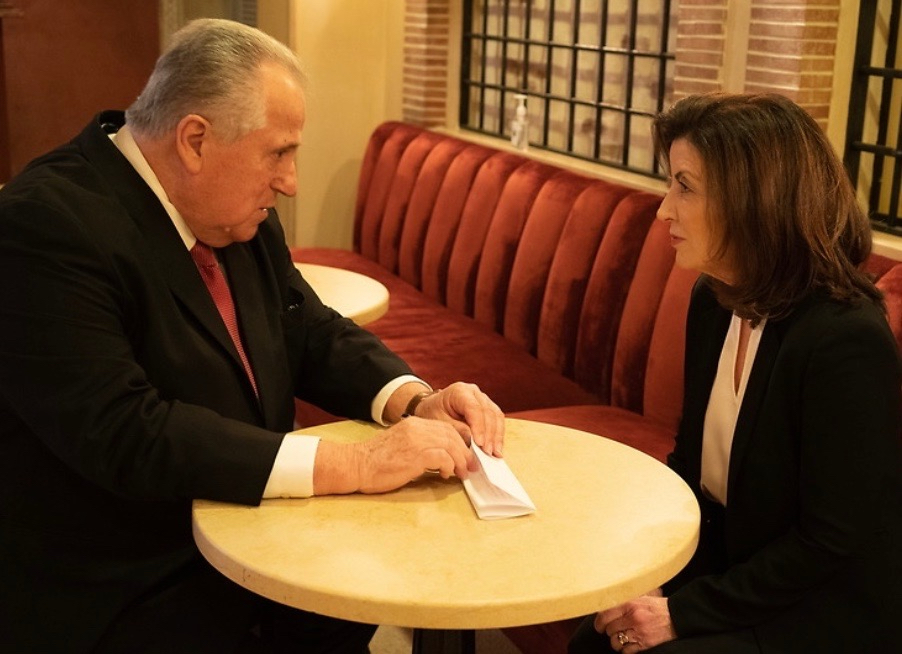 Dear friends,
I was fortunate to meet with Governor Kathy Hochul yesterday and discuss issues that concern our community. I briefed her on our agenda of top legislative initiatives for 2023 in Albany.
I advised the Governor of our strong support for her plan to create more charter schools. We propose developing the first-ever Italian Language Academy Charter School in East Harlem. The Italian charter school would follow the successful model of charter schools specializing in Latin, Greek, and Hebrew languages and cultures and would open to all groups.
We support the creation of Indigenous People's Day in New York State, celebrated on Thanksgiving Friday, the day the Federal government already recognizes and celebrates Native American culture and history. We seek to end the divisiveness caused by proposals to strike down Columbus Day.
And we are asking the Legislature to require public schools to instruct on the 1940s-era surveillance, arrests, jailings, and other civil rights violations against 120,000 Japanese and 600,000 Italians in the United States. This provision would expand upon existing state education law that requires instruction on slavery, the Holocaust, and the Irish potato famine.
Our efforts are to expand the knowledge of the experience of our community and endorse real change in how our history is perceived. With truth, there is the opportunity for understanding and acceptance of much of what we stand for as Italian Americans.
Angelo Vivolo
President
Columbus Heritage Coalition