Dear Friends,
Early in August the City Council of Mt. Vernon, N.Y. moved to install an indigenous people holiday on Columbus Day. Members of the community reacted quickly to the ill-advised resolution, causing the Council to postpone a vote. The hurtful and discriminatory proposal will likely return when the Council reconvenes in September. Send a message (https://tinyurl.com/CHCpetition) to the Council demanding that they stop dividing communities and instead dedicate a separate, special holiday to honor the indigenous. Please read my letter to the Council attached below urging them to drop their proposal and end all further consideration that would destroy the Columbus holiday.
Thank you,
Angelo Vivolo
President
Columbus Heritage Coalition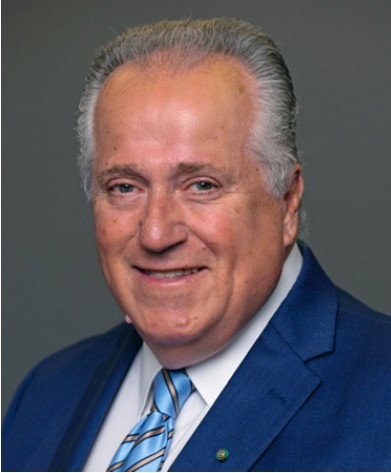 September 11, 2023
To the Honorable City Council Members of Mt. Vernon, N.Y.:
On behalf of Italian Americans of Mt. Vernon and all its residents of good will, I urge the distinguished members of the City Council to reject divisive and hurtful legislation that would abolish Columbus Day and instead put forth a measure that separately and rightfully celebrates the culture and contributions of indigenous peoples.
In short, we ask that you stand with us to stop the hate and seek the truth.
Make no mistake, we totally support the concept of a separate Indigenous People Day, but not at the expense of offending other cultures, religions, or ethnicities. To offend even one culture is an offense to all.
Italian Americans comprise the second largest population in Mt. Vernon, and we are united with many members of the Latino community, including the Spanish and the Portuguese descendants who celebrate their ancestors, their language, culture and traditions drawn from a human migration that Christopher Columbus began five centuries ago.
The woke mob's invidious crusade against the fundamental tenets of Western Civilization rests upon the hollow foundation of selective observation, poorly evidenced, empty of context, clarity and meaning. Columbus is merely their chosen target. But in maligning Columbus, they reject and outright deny his exceptional achievements. Columbus was the first to discover a sustainable wind-powered, trans-Atlantic route and return to Europe with proof of a new world. He introduced the wheel for widespread use. He adopted an indigenous boy into his family as his own son. Slavery pre-existed for centuries throughout the western hemisphere prior to his arrival. Columbus himself never owned slaves nor could he have known or prevented the exchange of contagious diseases on both continents resulting from the first contact.
Columbus the explorer completed four recorded voyages across the Atlantic, showing great courage, determination, and skill. Today, his legacy endures with every migrant who seeks opportunity and a better life.
We ask that you rightfully and properly recognize the native cultures with a day of their own and support all those who strive to celebrate in a spirit of unity epitomized by the inscription chiseled into the pedestal of the Columbus Circle landmark: "To the World, He Gave a World."
Sincerely,
Angelo Vivolo
President, Columbus Heritage Coalition